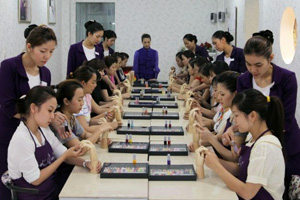 KellyPang Nail specializes only in Nail Care and Nail Art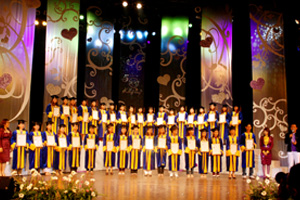 Kelly Pang Certificate is well recognized not only in Vietnam Nail Industry but also in salons abroad.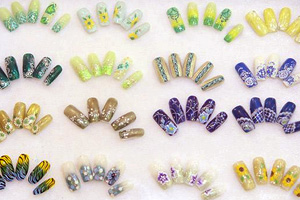 Million sets of beautiful nails created by Ms Pang My Nguyen and skillful teachers are used in training.
---
---
3 UNIQUE POINTS

1.PROFESSIONAL NAIL ACADEMY
KellyPang Nail teaches Nail Techniques from Basic for Beginners to Master for Experts. You can get all necessary techniques for future Nail Job or advanced techniques for Nail Competition.
Nail Technician and Master Nail Tech Course at KellyPang are open frequently for Nail Lovers.
2.RECOGNIZED CERTIFICATE
2.RECOGNIZED CERTIFICATE
You are invited to the formal Graduation Ceremony at luxurious conference center after finishing course.
Bilingual English – Vietnamese Certificate issued by KellyPang Nail for qualified students is recognized in Nail Industry in Vietnam.
It's easier to find a Nail job in Vietnam or abroad as you have got KellyPang Nail's Certificate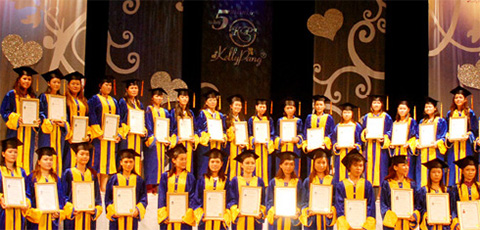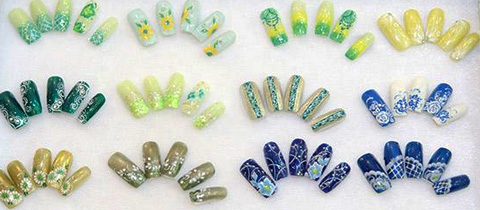 ---
PROFESSIONAL BOARD OF TEACHERS
Different from other Nail Centers that one teacher handles many subjects, each professional teacher at KellyPang Nail is just responsible for specific subject. We believe this is the way to ensure the professionalism and standard in every course.
KellyPang Nail's teachers have increased to more than 60 members. We appreciate the Devolation and Quality in teaching and training.
KELLYPANG NAIL'S CLUB
KellyPang Nail Club is a great place for salon owners, skilled technicians, beginners and those who joined or have being taken course at KellyPang Nail to share experiences in Nail Industry.
As members of KellyPang Nail Club, you will receive the following benefits:
Join Club Meeting (each 3 month)
Be guided by Ms. Pang My Nguyen to make 5 new Nail Designs.
Have chance to communicate with International Experts and Nail Business Psychologists about Nail Business in Vietnam
Receive Nail Collection for free
Be entitled to have discount at extra-curricular manicure course, buy nail product with favorable prices and be able to join competition hold by KellyPang Nail
KELLYPANG NAIL'S COMPETITION
KELLYPANG NAIL'S COMPETITION

Only students of Kelly Pang Nail and members of KellyPang Nail Club are allowed to take part in Kelly Pang Nail Competition. It's the great chance for you to perform your nail skills and achieve reputable awards.
KELLYPANG NAIL'S FACILITIES

KellyPang Nail is fully equipped for Professional Nail Training. Modern Facilities and Comfortable Studying Zone will ensures the highest quality.
---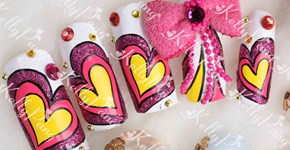 Nail Care
Hand & Foot Care
Nail Art Course
3D Acrylic Nail Art – Fantasy
Cellphone Decoration
Gems Nail Art